The King & Queen of the bay is awarded to the competitors with the fastest combined times across the 3 Premier SUP events at the Sand & Sea Festival.
OVER $3500 IN PRIZE MONEY TO BE WON
HOW DO YOU QUALIFY?
To qualify for King and Queen of the Bay you must compete in the 3 premier SUP events.
The winners will be determined by combining times across all three events.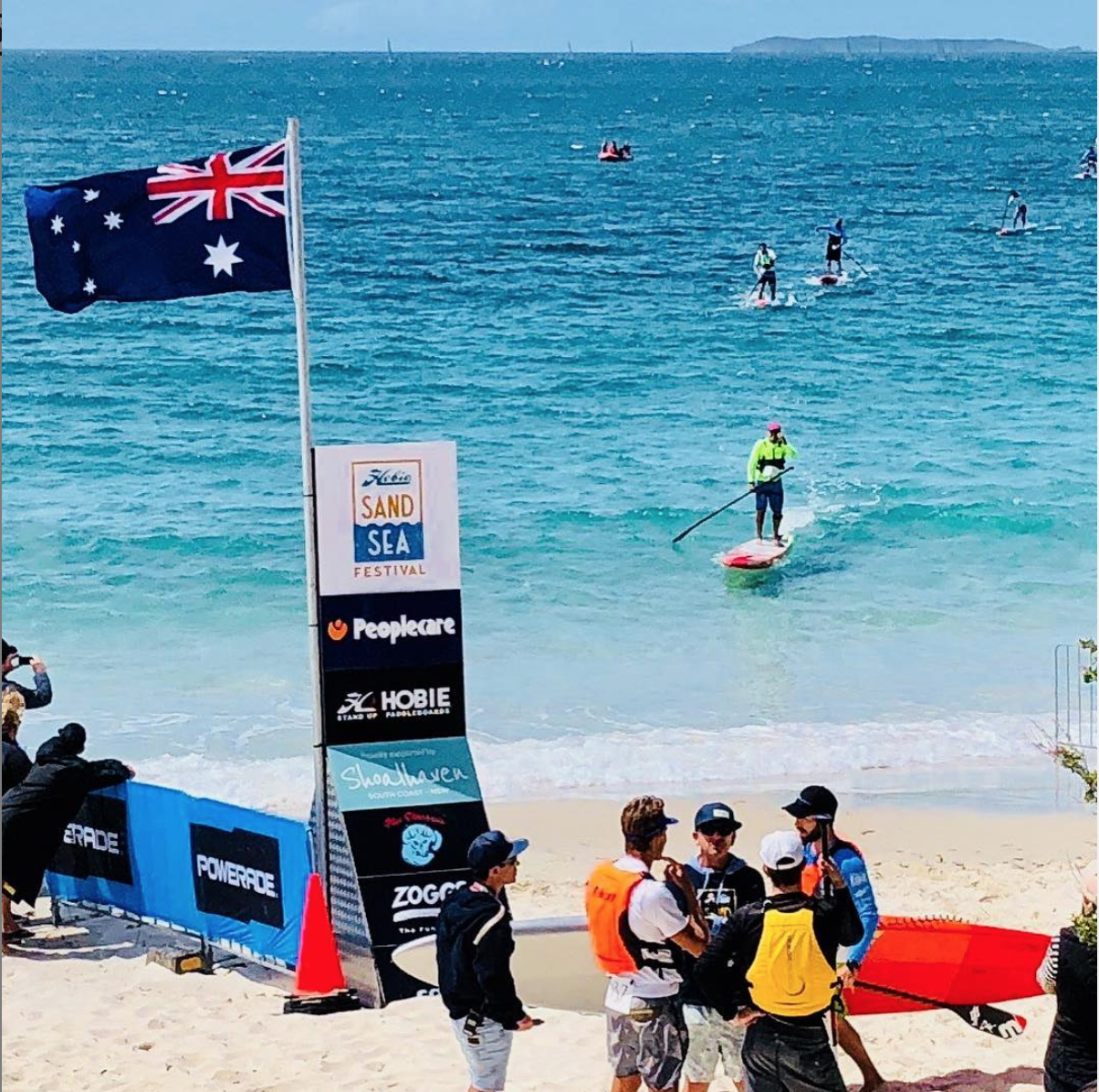 HOW DO YOU ENTER?
Entering is easy! All you need to do is Register as King & Queen of the Bay
PRIZE MONEY WILL BE AWARDED TO THE FIRST, SECOND & THIRD MALE & FEMALE COMPETITORS ACROSS all three EVENTS.
For prize money to be awarded 15 men & 10 women must finish all 3 events.
1st PLACE
$750
MALE & FEMALE OPEN
2nd PLACE
$550
MALE & FEMALE OPEN
3rd PLACE
$450
MALE & FEMALE OPEN
Only competitors entered in the open category are eligible for prize money.
+ WHAT YOU GET
Each competitor will receive:
Event Merchandise
Sponsors Product
Event Recovery Station
Place Getters Medals for all categories
Electronic Chip Timing
Downloadable Finisher Certificate
Access to Presentation Sunset Party
Professionally produced event
Water safety craft - Private / Marine Rescue / SLSC
Event Insurance
Event finish under sponsors branded arch on the beach
Expo and Food stalls onsite
Opportunity to test other craft on display
Free sunrise yoga for competitors and friends
Free sand sculpure for all the family & much more
+ ON EVENT DAY
Collection of your Registration pack is compulsory for all individual entrants. These can be collected from the Registration Marquee. On the day entries will be available, please check the Event Schedule for registration times. Junior athletes please bring your parent or guardian along with you. *Cash and eftpos facilities will be available.
+ EVENT RESULTS
Can be accessed via the Results link at the top of the page. Results will be uploaded as soon as possible after the completion of the event.
+ AWARDS
Medals will be awarded to 1st, 2nd, 3rd outright Male and Female plus 1st, 2nd and 3rd Male and Female in each of the above age divisions unless specified otherwise.
+ RULES
Event specific rules can be downloaded from the event page after saftey requirements.
+ RACE FINISH
One person in each craft will be issued with an electronic timing chip, we suggest this is worn on your ankle. When you finish the event, your time will be taken when the competitor exits the craft, runs up the beach and across the timing mat. We will have volunteers to look after your craft (OC1 only) for approx 30 sec until you return to secure your craft or you may have a support crew take (or secure) your craft immediately without impeding any other paddler. Any support crew that is deemed to impeded the finish of another paddler may result in the disqualification of the paddler of the impeding craft or support crew.
+ GETTING TO THE START LINE
Competitors must arrange their own transport to the start line for point to point events

+ EVENT CANCELLATION/ UNSUITABLE CONDITIONS
We reserve the right to cancel the event if the weather conditions on the day are unsafe and dangerous to either swimmers or our support paddlers. If the event is canceled, there will be no re-run of the event and online entries will not be refunded.

+ CRAFT SECURITY
There will be a fenced off area on the beach where all craft can be left overnight if you choose. Event organizers will have contracted security overnight and until the next event.

+ DROP OFF ZONE
There is not enough parking for participants vehicles at this location, so a drop off zone will be provided where you will be able to drop your craft on the grassed area and park your vehicle in your accommodation or the back streets of Huskisson.

+ SAFETY EQUIPMENT
Legropes are required for all races. Life jackets are required for open water races only. (this can be either a bum bag or full life jacket as long as it meets legal requirements.

+ BAG DROP
If you have any personal belongings you wish to take to the start line, please provide a secure labelled bag to leave at the start area and we will transport your personal belongings to the finish. Please note the event organisers will take care of your belongings, but no responsibility will be taken for valuables or clothing that are lost or damaged.